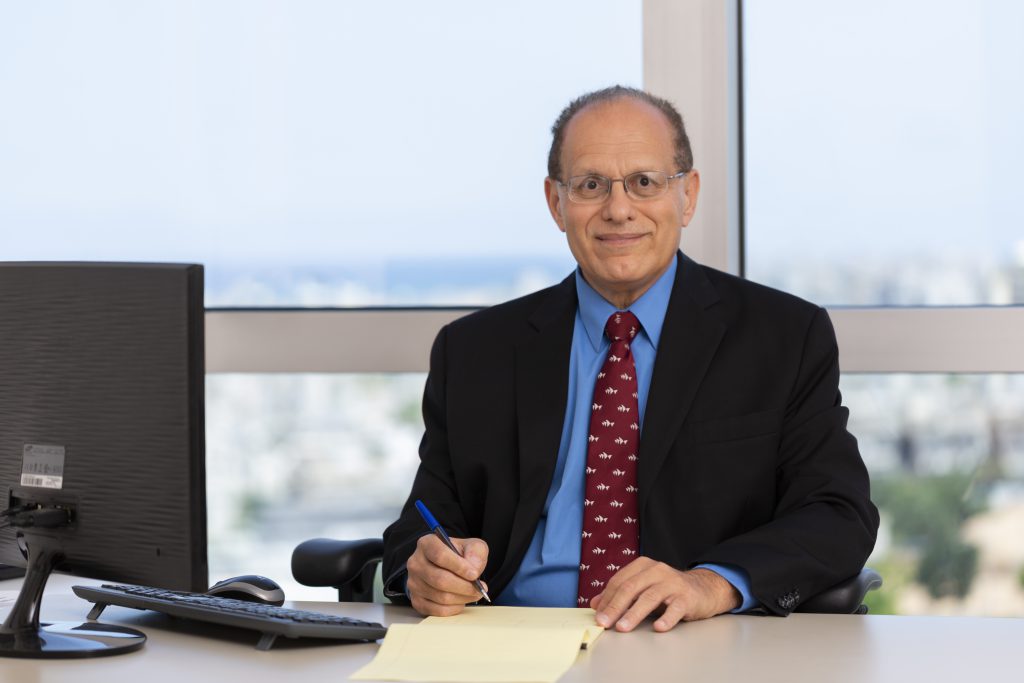 Carmel Armon, MD, MHS, FAAN, FANA
Carmel Armon, MD, is Chairman, Department of Neurology, Shamir (Assaf Harofeh) Medical Center, a teaching affiliate of Tel Aviv University School of Medicine. In that capacity he has overseen the extensive expansion of its stroke program.
Since 2015 he has served as the Medical Director of its Cognitive Disorders Clinic.
Dr. Armon is a graduate of the Technion, Israel Institute of Technology, and trained in Neurology at the Mayo Clinic, Rochester, Minnesota. He did a fellowship in Neuroepidemiology at Mayo, and a fellowship in Clinical Neurophysiology at Duke University Medical Center, Durham, North Carolina.
Dr. Armon is Board Certified in Neurology in Israel and the USA and holds subspecialty certificates from the American Board of Psychiatry and Neurology in Clinical Neurophysiology, Vascular Neurology, Sleep Medicine, Neuromuscular Medicine, and Epilepsy. He holds a subspecialty certificate in Neuroimaging from the United Council for Neurologic Subspecialties (USA).
His current interests are adult-onset cognitive and behavioral disorders (including memory loss, MCI, Alzheimer's disease and other dementias); stroke diagnosis and treatment, prevention and rehabilitation; neuroimaging interpretation ( to explain clinical difficulties); and ALS diagnosis.
Prior to accepting his present position, Dr. Armon worked at Loma Linda University School of Medicine in Loma Linda, California, and as Chief of Neurology at Baystate Medical Center, Springfield, Massachusetts, a Tufts University teaching hospital at the time.
Dr. Armon was Professor of Neurology at Loma Linda University School of Medicine and Tufts University School of Medicine and is Associate Clinical Professor of Neurology at Tel Aviv University School of Medicine.
He is a Fellow, American Academy of Neurology, a Fellow, American Neurological Association, and a member of the Israeli Neurological Association and numerous additional professional organizations.
Dr. Armon has presented at scientific meetings locally and internationally, and has authored numerous peer-reviewed articles, book chapters, editorials, and patient-oriented publications.
His stated goal is to bring a smile to his patients' faces.